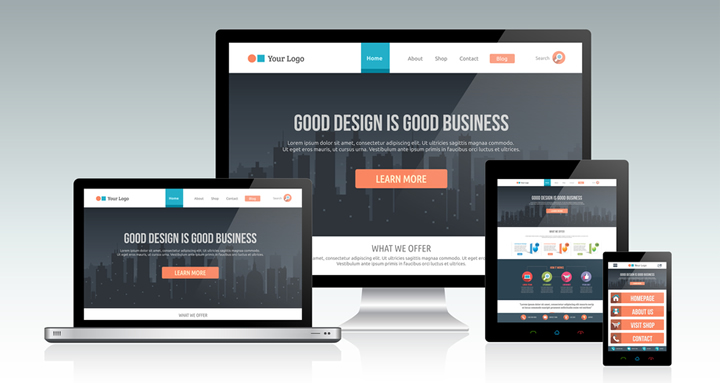 We are available to offer professional advice and assistance to clients, can take your project from concept to completion within weeks (typically less than 2 weeks), and are available to provide ongoing support should you need it.
We design and develop responsive, mobile 'friendly' search engine optimised (SEO) websites using the 'WordPress' Content Management System.
All websites we build work equally well across a range of devices like PC's, Macs, Laptops, Tablets, Mobile Phones and Games Consoles. From April 2015 Google are taking into account how mobile-friendly your website is and will give your site a higher ranking if it is mobile friendly.
You will have complete control of your website after it's been built to easily add new material yourself without needing web design experience, specialist software or the costs of a web designer. This allows you to keep your site up to date cost effectively.
For every website built, we include a face to face, telephone or Skype meeting to teach you how to update your website and offer any future support if needed.
We can set up social media services like Facebook 'Pages' and Twitter for you and integrate these into your website.
We can provide development of eCommerce shopping basket applications and integration with payment companies such PayPal etc.
We can provide numerous features for your website to increase its functionality and enhance the experience and convenience for the visitor. Examples of these features include:
Integration with social media widgets from Facebook and Twitter etc
Booking forms
Discussion forums
Feedback forms
Onsite search engines
Newsfeeds
Newsletters and database driven mailing lists
Picture slideshows
Polls, Surveys and Quizzes
Shopping cart applications for eCommerce
We provide all the necessary hosting support services needed to give your site a web presence, and also provide domain name and e-mail management. Therefore you don't need any expertise or knowledge in this area as we're able to offer a fully managed solution for you.